About Us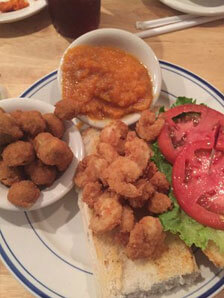 Since we opened the doors to our Downtown location in 2003, we had no idea what would happen. Over the past 12 years, we have been fortunate enough to become a fixture within the Historic Downtown Mobile community, serving homegrown favorites to both regulars and out-of-towners alike. At Mama's on Dauphin, we believe in supporting our local businesses, which is why we purchase all of our fresh vegetables from the local farmers and markets.
We thank you for visiting our site and we would love for you to come and see us in person to say hello.
We are open throughout the week for lunch with delicious new specials each and every day. However, if lunch is not your thing, we do offer catering.